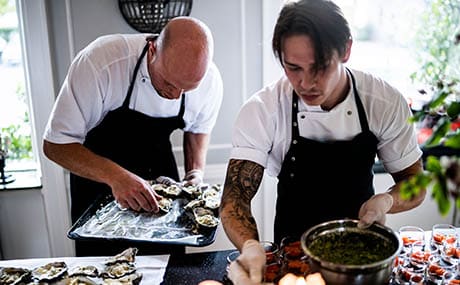 Clothesline Cleaners has a full range of commercial services available to local businesses, including:
Uniform cleaning and repair for public safety, medical, service and other personnel.
Biohazard cleaning of medical uniforms and related garments.
A flatiron capable of pressing sheets, tablecloths, banners and related items up to 10 feed wide and unlimited length.