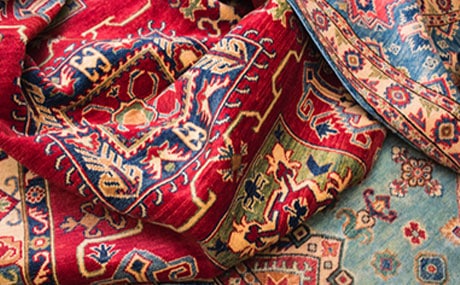 Beautiful area rugs are the foundation of any well-furnished room. Special care is required during cleaning to ensure that they maintain their original shape, color and texture.
Our area rug cleaning system with state-of-the-art machinery allows us to safely remove dirt, pet urine stains and odors, along with dust and allergens deep within your rug.
The entire process includes;
Pick-up and delivery
Thorough inspection and complete dusting
Automated table-top wash process with expert spot and soil removal
Final clear rinse with moisture control
Centrifuge extraction to minimize dry times
Hung in climate-controlled environment for final drying.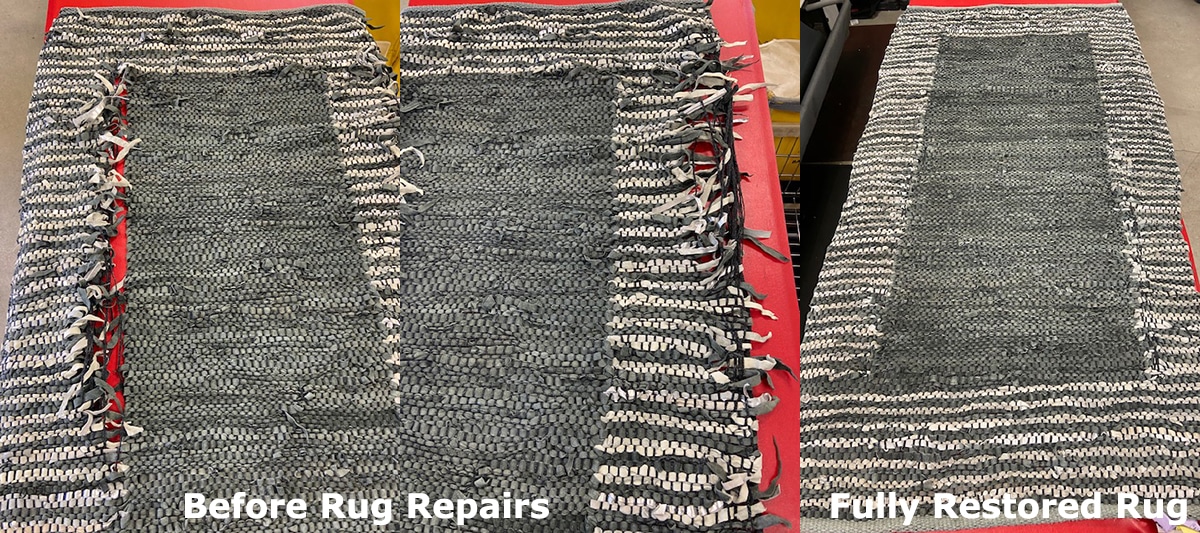 These matching leather rugs were in need of repair.  The experts at Clothesline Cleaners were able to fully restore the damaged seams and edges on these rugs to make them look like new again!